As a responsible car owner, regular servicing of your car is very important. Servicing a car regularly does not assure certain failure but it will certainly help to reduce the intensity of loss.

The more use you get out of a car, the more it will wear out. A poorly maintained vehicle can cause a multitude of problems that can leave you feeling stressed and, in some instances, stranded.
Here are the reasons why you should frequently service your car:
Guarantee Safety
The primary reason for regularly servicing your vehicle is to ensure you, your family and others are safe on the road. Although there are many causes of automotive crashes, a cause for concern is vehicle neglect. Faulty steering and braking systems, improper fluid levels, worn windshield wipers, tire neglect, and other vehicle-related problems can cause serious–sometimes fatal–accidents.
Prevent Malfunctions
With a poorly serviced vehicle, roadside emergencies like this could happen at any time. What's more, you may not have the tools or the expertise to fix it. The factor which increases the tension is related to the amount of unnecessary spending such as in the costs of towing, hire a mechanic, and find a temporary car that gives you unwanted bills.
Take action to prevent vehicle malfunctions like this by servicing your car on a regular basis. Mechanics can find problems and fix them before they become bigger problems, saving you from roadside emergencies and accidents.
Increase Vehicle Performance
Regular keeping an eye on your car's fluids, oil, and internal mechanics ensures a decrease in the internal wear and increases overall car performance. A well-maintained car always provides a more responsive, smoother ride, allowing you to get the most out of your car.
Ensure Fuel Efficiency
A great concern for vehicle owners is gas mileage and the amount of fuel their car uses. A car running which is low at fuel efficiency uses more fuel and more importantly money you used to pay for it. Regular servicing of your car along with changing the oil on a regular basis ensures that your car is somewhat saving your money.
Prolong Your Car's Life
Routine maintenance prevents malfunctions, increases performance and fuel efficiency, and lengthens the life of your car. It ensures that your car is in tip-top shape, and when your vehicle is in top condition it will last longer–adding years of use for you and less stress on your car.
Reduce Pollution
Your car is having a tremendous impact on the environment. Each time you drive a car you contribute some amount of CO2 and CO gases in the atmosphere. Improperly serviced cars produce poisonous emissions that contribute to pollution, smog, water particles, and acid rain harming the environment.
Lower the Cost of Operation
You may think that periodically servicing your car is an unnecessary expense. Think again. But, a well-maintained car actually lowers the cost of driving by avoiding major problems that end up costing a pretty penny.
What's more, a breakdown car would ruin your plans for the day. And it will end up costing your valuable time in finding a mechanic and something new arrangement for yourself. Arranging service times on your schedule takes the pressure off of your finances and allows for flexible planning that won't disrupt the rest of your schedule.
Create a Maintenance Record
A maintenance record helps to improve your regularly serviced car. It also ensures about resale value. Warranties many times require a certain amount of service checks to ensure the validity of your car. So scheduling maintenance visits is in your best interest
Increase Resale Value
Keeping your vehicle in the best possible shape is vital if you decide to sell. The most valuable aspect of a car that a buyer looks for is its condition and performance which can be proven through your maintenance record.
A well-maintained vehicle will not only sell for a higher price but also be easier to sell.
Give Yourself Peace of Mind
Most importantly, regular servicing of your car helps to ease your mind in knowing there are no major problems waiting to happen in your car. Knowing your vehicle is running at peak capacity will release you from worries that can otherwise have adverse effects on your physical and mental health. You'll be safe, less stressed, and your pocket will thank you.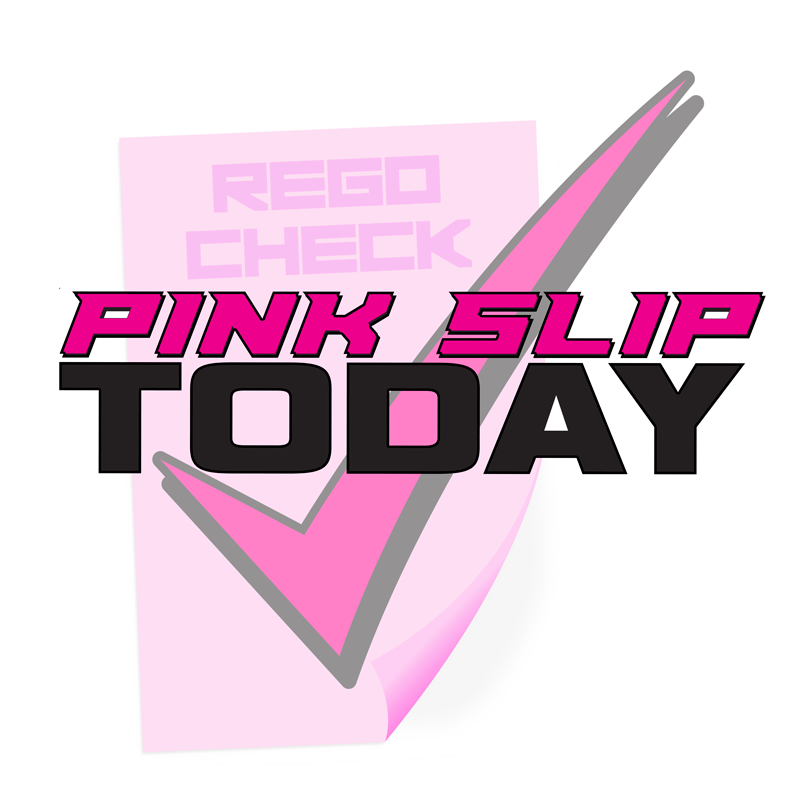 Pink Slip Today can offer a mobile RMS approved Pink Slip, Service, and Repair. Simply SMS for FREE Quote or Call 1300 191 981